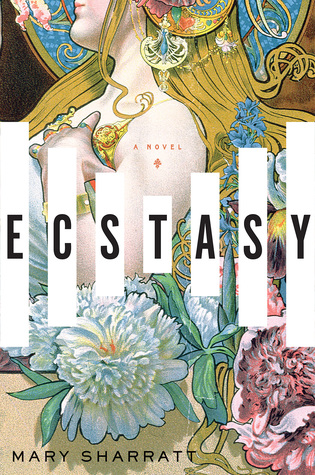 Author: Mary Sharratt
Title: Ecstasy
Genre: Historical Fiction
Pages: 387
Published: April 10th 2018
Where I Got It: My shelf (Given to me by the author/publisher)
In the glittering hotbed of turn-of-the-twentieth-century Vienna, one woman's life would define and defy an era
Gustav Klimt gave Alma her first kiss. Gustav Mahler fell in love with her at first sight and proposed only a few weeks later. Bauhaus founder Walter Gropius abandoned all reason to pursue her. Poet and novelist Franz Werfel described her as "one of the very few magical women that exist." But who was this woman who brought these most eminent of men to their knees? In Ecstasy, Mary Sharratt finally gives one of the most controversial and complex women of her time the center stage.
Coming of age in the midst of a creative and cultural whirlwind, young, beautiful Alma Schindler yearns to make her mark as a composer. A brand-new era of possibility for women is dawning and she is determined to make the most of it. But Alma loses her heart to the great composer Gustav Mahler, nearly twenty years her senior. He demands that she give up her music as a condition for their marriage. Torn by her love and in awe of his genius, how will she remain true to herself and her artistic passion?
Part cautionary tale, part triumph of the feminist spirit, Ecstasy reveals the true Alma Mahler: composer, author, daughter, sister, mother, wife, lover, and muse.
I wanted to read this book because it sounded soooo good and that cover? I love it so much! So cool and unique.
I honestly never heard of Alma before so this was a new adventure for me. Alma was a musically-inclined girl who wanted to be a composer. Things happen and she falls in love with Gustav and they get married. However, Gustav demands she has to stop writing her music and she agrees. Of course, she regrets this but loves him so she sticks around.
Gustav wasn't a bad guy and it was hard to hate him. He was older and had old thoughts on women and marriage so what did you expect Alma? Can't blame her either though...love is blinding so I can see how she thought it would all be alright. Drove me to insanity! I could see how bad this was going to be. Of course....I was right.
Lots of drama. I enjoyed every second of it. I felt bad for all players involved, but it was interesting to see this couple try to make it. They love each other but they have lots of issues. I don't know how Alma could stand it. I would've lost it. Imagine if my BF demanded I stopped writing or reading before we get married. Errrrr not sure if I would do it.
The writing was lovely and I finished this in 2 sittings and that is only because I had stupid responsibilities. ;)
Such a good book and that cover? LOVE IT! I highly recommend it if you want some drama. Out of five, I'll stamp it with 5 stars.