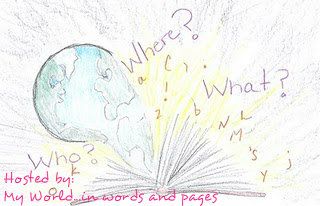 A weekly meme created by Melissa over at My World in Words & Pages. You share just a bit about where you are, who you are with, and what is happening in your current read. Be careful not share any
major spoilers.
Haven't done one of these in a few weeks, so here I am!!
I am nearly done with 'Coyote Summer', so I'll have to be careful with what I share. Enjoy.
I am with
Heath and the coyote puppies
at
Grandpa's house and summertime is drawing to a close.
Heath just had to say goodbye to someone he really grew to care about, but some goodbyes are not forever...just temporary.
That's all I can share without handing out big ol' spoilers.
About you guys?
*CaroleRae*