Author: Karleen Koen
Title: Dark Angels
Genre: Historical Fiction, Romance
Pages: 544
First Published: 2006
Where I Got It: Library
"
Alice Verney is a young woman intent on achieving her dreams. Having left Restoration England in the midst of a messy scandal, she has been living in Louis XIV's Baroque, mannered France for two years. Now she is returning home to England and anxious to re-establish herself quickly. First, she will regain her former position as a maid of honor to Charles II's queen. Then she will marry the most celebrated duke of the Restoration, putting herself in a position to attain power she's only dreamed of. As a duchess, Alice will be able to make or break her friends and enemies at will.

But all is not as it seems in the rowdy, merry court of Charles II. Since the Restoration, old political alliances have frayed, and there are whispers that the king is moving to divorce his barren queen, who some wouldn't mind seeing dead. But Alice, loyal only to a select few, is devoted to the queen, and so sets out to discover who might be making sinister plans, and if her own father is one of them. When a member of the royal family dies unexpectedly, and poison is suspected, the stakes are raised. Alice steps up her efforts to find out who is and isn't true to the queen, learns of shocking betrayals throughout court, and meets a man that she may be falling in love with—and who will spoil all of her plans. With the suspected arrival of a known poison-maker, the atmosphere in the court electrifies, and suddenly the safety of the king himself seems uncertain. Secret plots are at play, and war is on the horizon—but will it be with the Dutch or the French? And has King Charles himself betrayed his country for greed?"
~*~
Yes, I read the prequel first. I did it purposely. If I don't read the prequel I get confused. That happened when I read the Lord of the Rings trilogy for the first time. There's 20 times more information in the books then in the movie, so I had to stop and read 'The Hobbit' first.
Anyways, this was a long book. Long but oddly entertaining. It held my attention the first page I read. I had to force myself to put it down and go to work or do my homework. Karleen Koen is a wonderful author. I love her writing style. As you may know, I hate when books change narration in the middle of a chapter. I usually get confused, however Karleen Koen did an amazing job with writing in a flowing manner and making sure the reader didn't lost when she switched to another narrator (aka me).
Even though Alice is arrogant and proud, I still really liked her. She reminded me a little bit of my friend Sarah, just a little. I loved every character in some way, even the mysterious and dangerous Henri Ange. Karleen Koen, I believe, forces you to understand each character and why they do what they do. She has a way to make you sympathize with even the most evil and murderous character. I love when authors do that! I also love when you can find yourself in a character. I found a lot of myself in Barabra, Alice's best friend. That always makes the book even more wonderful.
However, I was VERY angry at a couple points in the book. There were two scenes and then the ending. I hated the ending. It seemed very forced and a little cheesy too. (Spoiler coming up, I'll right it in white, so if you want to read it you can highlight it)

I was very upset that not only did Barabra die, but that the author had Henri Ange kill Pharaoh, the horse. I hate when movies or books kill helpless and innocent animals

. (Spoiler done.)
Overall, I loved this book. The ending could use editing, but besides that it was great! You should read it if you love intrigue, romance, betrayal, humor, and history. This book gives a large glimpse into the courts of two great kings: King Louis XIV of France and King Charles II of England. Out of five stars I grant this book 4 stars.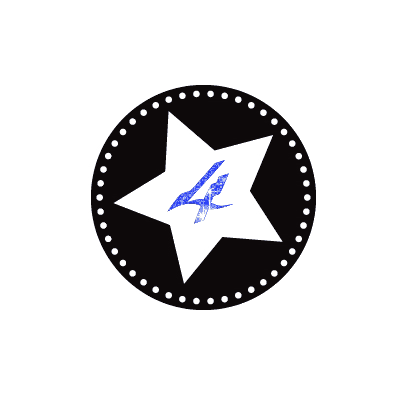 ====================================