Author: Liana LeFey
Title:
The Devil's Own
(The Wicked Waywards #1)
Genre: Historical Romance
Format: ebook
Pages: 400
Expected publication: October 19th 2020
Where I Got It: My shelf (Netgalley)
Summary:
All hell breaks loose, when the devil falls in love with an angel.
Lord Devlin Wayward, gambler and dedicated rake, returns home for the first time in years, and lands himself and his identical twin, Daniel, the good reverend, in deep trouble. Devlin ends up with a broken leg and unable to travel to London, yet he must return. He's got an important deal that will make or break his fortune. He persuades the reluctant reverend to take his place in London while he temporarily minds his brother's flock.
Miss Mary Tomblin is taken with the devastatingly handsome reverend. He represents everything she desires in a husband, after narrowly evading a ruthless rake last Season. Mary knows she'll make him an excellent wife, but the vicar rebuffs every advance – until he suddenly accepts her help with pastoral duties while his broken leg heals. Mary seizes the chance to show the good reverend what an excellent helpmeet she will be.
The devil takes on the role of village vicar and discovers it's nowhere near as easy as he imagined—especially when he falls in love with an angel who mistakes him for a saint.
Review:
After seeing that cover I could not deny this book! It is so pretty! Plus I was intrigued how this story was going to play out.
We have Miss Mary Tomblin who is taken with the handsome reverend. He represents everything she wants in a husband especially after evading a ruthless rake in the last Season. But this reverend has evaded and rebuffed all her advances. We then have the dedicated rake and gambler, Lord Devlin Wayward, who is the twin brother of the reverend. He returns home for the first time in years and lands himself and his twin in some trouble when Devlin ends up with a broken leg. In order to not losing an important trade deal in London, he forces his twin to trade places. Devlin agrees to mind the flock and let down Mary easily. Well...things do not go to plan.
Oh you dang idiot Devlin!!!!!! UGH. I wanted to smack him around. He had a million and two chances to tell Mary the truth and find away around this stupid plan he and Daniel created. Idiots. Big ol' idiots. Daniel is equally to blame!
And you Mary....sighs. You are an innocent, yes, but leave the poor reverend alone. I get you like him and wanna get married ASAP, but my lord. And that scene at the Devlin/Daniel's place. C'mon lady.
We have two idiots doing idiot things and no wonder we got such a tangled mess. BUUUUUT it was fun to try and see them untangle this with as little damage done. It was certainly a mess. Where is my popcorn to watch them figure everything out??? I was worried. YES. I was worried, but I could NOT stop reading the last 25% of the book especially when a big ol' twist was tossed in. I totally should've expected it, but by dang...it got me. Kuddos to the author there!!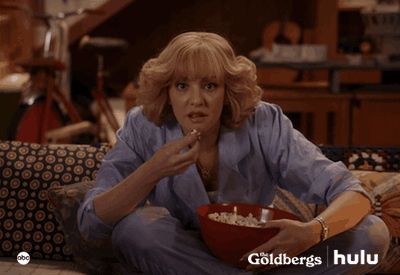 Okay - so my one BIG issue was the HUGE lull in the middle. Honestly it could've been cut a little bit and we could've had more time with Devlin and Mary in their bliss. NOO spoilers folks...this is a HR after all ;) You know they figure it out and find love. But yes...I really was yawning for a couple of chapters there.
OOO and I also am meh about Devlin...maybe seeing more of him and Mary in their bliss would've changed my mind completely. Yes, he does redeem himself, but still. MEH.
Overall, this was certainly a ride with a lot of twists and turns and knots to untangle. Sure, there was a big lull in the middle, but the crazy ride made up for it. I wanted more time with them being in love, but I enjoyed what I did get to see. I am curious about book 2 someday. I'll give this 3 stars.
Challenge(s):
- #6 on THE BAD BOYS OF ROMANCE challenge