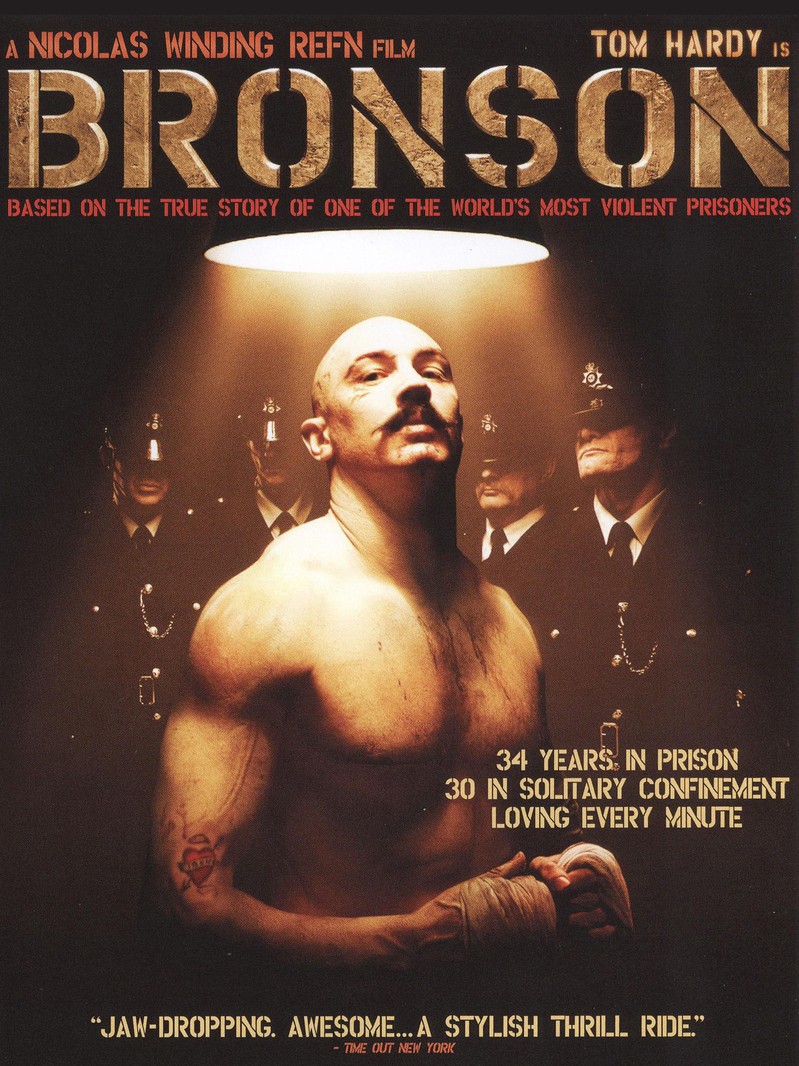 Length: 1 hr & 32 min
Released: 2008
Genre:
Action & Biography
Rating: R
Where I Got It: On Netflix
SUMMARY:
A young man who was sentenced to seven years in prison for robbing a post office ends up spending three decades in solitary confinement. During this time, his own personality is supplanted by his alter-ego, Charles Bronson.
REVIEW:
I certainly do love me some Tom Hardy. He's one of my favorites. He is SUCH an intense actor and I have enjoyed plenty of his works.
Well....this was a weird one.
Bronson was a super strange, strange man. He loved jail, he loved fighting, he loved jail, he loved the girls, he loved his mama, he loved jail, he wanted to be famous, he loved jail, he was funny, and did I mention he LOVED jail? Jail was an excuse to be bad and fight. Super weird dude. I have heard of him in passing, but I didn't know much at all. So this was enlightening.
I will admit, I technically watched this twice before this review. The first time I zonked out about halfway through. The second time I managed to make it through. It was boring...just lots of slow parts and some lulls in between his crazy outbursts. Crazy, crazy dude.
The cast was pretty good, I must admit. Tom Hardy did a fantastic job being that nut. At times I forgot who he was acting! Kuddos on that! The one girl who played one of his girlfriends was annnnooooyyyyying. I wanted to kick her.
The ending was a meh.
I did, however, like the format of the story. Bronson is narrating his story, so there are rarely any spoilers. Its a hard format to do right and good, but I felt like it was done well.
In the end, this was okay. It was entertaining even though the first watch I could barely stay away. The second watch was much better and I managed to make to the end. Bronson was cra-cra and Tom Hardy did a good job. The ending...well...was not how I would have ended it myself. I do recommend this for a rainy day. There is comedy, action, a touch of romance, and lots and lots of crazy fighting. Its a compromise movie for a date if you and your date cannot decide on what to watch. Just don't except to be jumping to your feet clapping and wanting more. Out of five stars, I stamp this with 3.