Time of usage: nearly two weeks
where I got it: given to me from the Skoy company and from
Charisma Media Network
to use and review. Like normal...be my good ol' honest self. Here's the website for Skoy products
This is new for me...I never typed up a review for a product, so I think I'm going to just divide this in two. One section will be the things I liked about the product and the other half into what I didn't like. At the end, I will give a brief conclusion and then rate this by stars (like normal). Also, I'll share a couple pictures of the Skoy aty my abode.
I even had my parents using these Skoys. My dad didn't even complain about the flower decorations on it, which I adored. I also really adored how there were many different colors to pick from. I personally liked the blue one the best, but that's just me being biased. Ha.
I found that these Skoys did a wonderful job with dishes. Yes, the infamous dishes of doom! I loath dishes, but the Skoys actually worked better than rags and whatnot. After word, I found it quite amazing that I could just let it dry or put it through the washing machine and the dryer. It was rather amazing that these Skoys can last so long. I still have a whole bunch left over from the amount they let me test out. If you're looking for a replacement in rags and paper towels....check these out! It will save you a good chunk of change.
I also found that these things work fairly well on cleaning the microwave and other surfaces. My parents were rather content (so was I).
They are so small! Perhaps the company has bigger sizes besides for the little boxes they left me with, but I'm not entirely sure. I could imagine using these as a way to wash the floor with my steam-cleaner for hard-floors.That is the only complaint. The size seems to be a slight hindrance. Also, they didn't dry my hands to well. I think they are mostly for cleaning things.
I approve of this product. I didn't have too much to complain about, so it's a win for Skoy! I wonder if they have bigger towels for purchase...Anyways, I would recommend this all of those that want to try something different from those nasty rags. It'll help ease up on the amount of garbage your household gives out to the world.
Out of five stars, I grant this one 5 stars. It would be a 4.5, but I round decimals.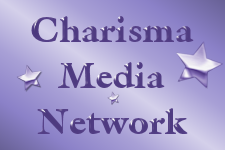 ==========================
<3CaroleRae