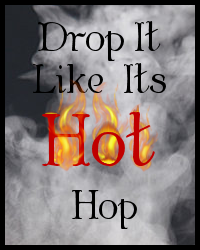 Happy early Friday! The original plan wasn't to share this blog, but hell...whatever. This blog is a personal blog for me to rant and rave and post whatever I want. Soooooo....yeah....
Behind the Mask of a Random Kid
Link up to our Drop It Like It's Hot Hop!
This hop is meant to help DROP our blog stats! Let's flood each other's blogs with love!
1. Add your blog link below.
2. Visit and open at least one page on each blog.
3. While you are there, follow via GFC/Linky Followers, Facebook, Twitter and Email!
4. Be sure to leave a comment so everyone can visit and follow you in return.
5. SHARE this hop on Facebook and Twitter, which in turn helps more bloggers find this hop and increase our followers!
Linky is open all week, so visit often.
Brought to you by