Author: Jamie McGuire
Title:
All the Little Lights
Genre: YA, Romance
Pages: ebook
Published:
May 29th 2018
Where I Got It: My shelf (Amazon)
The first time Elliott Youngblood spots Catherine Calhoun, he's just a boy with a camera, and he's never seen a sadder and more beautiful sight. Both Elliott and Catherine feel like outcasts, yet they find an easy friendship with each other. But when Catherine needs him most, Elliott is forced to leave town.
Elliott finally returns, but he and Catherine are now different people. He's a star high school athlete, and she spends all her free time working at her mother's mysterious bed-and-breakfast. Catherine hasn't forgiven Elliott for abandoning her, but he's determined to win back her friendship…and her heart.
Just when Catherine is ready to fully trust Elliott, he becomes the prime suspect in a local tragedy. Despite the town's growing suspicions, Catherine clings to her love for Elliott. But a devastating secret that Catherine has buried could destroy whatever chance of happiness they have left.
I read a book previously by this author and I remember liking it, so when I saw the good reviews flooding in for this, I could not stop myself on checking it out!
The story follows Catherine and Elliot who are so different, but so similar. They meet each other when they are young and they become fast friends. They grow to love each other. Things happen and Elliot
forced away by his mom. She doesn't allow him to talk to her, write to her, or see her for no real good reason. Finally, Elliot moves back to town with his Aunt and Uncle. But it takes forever for Catherine to be able to trust him right away. Just as things are getting good...something bad happens and it could ruin everything.
I liked Elliot a lot, but Catherine? She rubbed me the wrong way from page one. By the end, she didn't annoy me anymore, but I still never warmed up to her. Yes, I felt bad for her and rooted for her, but I wasn't a fan.
Ugh. What is wrong with these parents??????!!!! I still don't fully understand WHY his mom was a jerk. Even Catherine's mom was a jerk. A crappy childhood for sure.
It wasn't even the parents ALL the adults and people in this world were jerks and assholes. The only good eggs were Catherine (even though she was a jerk sometimes too), Elliot, and a couple of their friends. This town needs to burn down to the ground. They are all idiots. Especially Presly. I wasn't sad for her AT all. Nasty little wench.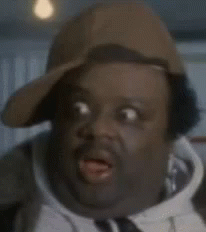 The best part of this book was the last half. The first half was all build-up and it was slow,
but it was worth it and needed. The ending had me glued. I was in utter shock when what happened happened and then the big twist!? WHAAAAAAAAAAAAAAAAAAAAAAAAAAAAAAAAAAAAAAAAAAAAAAAAAAAAAAAAAAAAAAAAAAAAAAAAAAAA? Did NOT expect that at all. So good, so good.
I had no idea what was going to happen. It was sad, but so good. I was in utter shock!
In the end, this was really, really good. I hated the town and the people, but it sure made it interesting. Catherine got better as the story went along, but there was something about her that I didn't like. I can't pinpoint it. But I adored Elliot. The ending was a shocker and I am still in awe over here. I highly recommend this. I'll give this 5 stars.