(This a little sneakpeek for this Sunday for 'Once Upon a Time'. It's time for Snow White to eat the infamous apple of doom! Well Prince Charming find a way out of prison?)
~*~
~Welcome to Linky Followers Blog Hop! This hop is created by
Charisma Media Network
~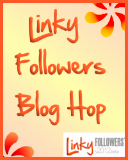 Link up to our Linky Followers hop! Before linking up, remembering the following:
1. Don't forget to sign up for a Linky. You can sign up
here
.
2. Link up your blogs so we can follow you.
3. Visit and follow as many blogs as you wish!
4. Leave a comment below and a link to your blog!
4. Don't forget to share this hop on Facebook and Twitter, which in turn helps more bloggers find this hop and increase our followers!
~This is open all week, so visit often.~
Brought to you by