Author: Haruki Murakami
Title: The Wind-Up Bird Chronicle
Genre: Fantasy, Mystery
Pages: 613
First Published: 1994
Where I Got It: My Shelf (Amazon)
"
Japan's most highly regarded novelist now vaults into the first ranks of international fiction writers with this heroically imaginative novel, which is at once a detective story, an account of a disintegrating marriage, and an excavation of the buried secrets of World War II.

In a Tokyo suburb a young man named Toru Okada searches for his wife's missing cat. Soon he finds himself looking for his wife as well in a netherworld that lies beneath the placid surface of Tokyo. As these searches intersect, Okada encounters a bizarre group of allies and antagonists: a psychic prostitute; a malevolent yet mediagenic politician; a cheerfully morbid sixteen-year-old-girl; and an aging war veteran who has been permanently changed by the hideous things he witnessed during Japan's forgotten campaign in Manchuria.

Gripping, prophetic, suffused with comedy and menace, The Wind-Up Bird Chronicle is a tour de force equal in scope to the masterpieces of Mishima and Pynchon."
A missing cat, a wife who vanishes, a WWII veteran who's missing a hand, drywells, a fashion designer, a zoo, a very morbid teenage girl, skinning people alive, a prostitude turned psychic, a not-so-nice politican wannabe, a guy who doesn't talk, baseball bats, crazy dreams, crazy dreams that aren't dreams at all, and so much more! That pretty much sums up the book. Haruki Murakami is a man of my true-heart, because he's so random but random with a reason. Every little random occurance has some sort of meaning to the story being presented.
At first I thought I was catching on and I thought I had the mysteries solved, but I was wrong. The last few chapters left my eyes and mouth wide open. Yes, it was a pretty large novel, but Haruki Murakami could have kept writing and I would have kept reading. I really wanted to know what would happen next, so I kept reading. It took me a while to read this, but it was worth it. An old friend of mine who read this gave me two pieces of advice: 1. Take your time reading this so your brain can make sense of what you read (I listened to this whole-heartedly) and 2. Don't read this before going to bed (which I failed to listen to and paid the price with crazy dreams).
For some reason, I could really relate to Toru (the main dude). I also felt really bad for him, because he just wanted a new job, his wife, and that darn cat. He just wanted a quiet and peaceful life, but that wouldn't be his fate. He's forced to face the unusual people and events that would make the weak of heart runaway. Even though his wife left him, he fought to find her and I find that oddly romantic. If I was Toru I would just let her go after a certain letter she sent. Maybe he's just a better person than me, but oh well.
Even though I really liked this book, there was a couple things I didn't like. I do believe that it was really too big and maybe it could have used some trimming down. Also, there were some parts that were, well, very detailed and I was rather surprised by the vivid details. I know he why he described these morbid scenes in great detail, because it gives affect, but my poor little unconscious brain gave me some bad dreams.
All-in-all 'Wind-Up Bird Chronicle' makes you question so much about humanity, society, reality, history, and the "unnatural". I really liked this book and I can't wait to read his other books. I recommend this book to everyone who loves a good mind-twisting book and who needs a change in their reading. Out of five stars I grant this one 4 stars.
Favorite Character(s):
Toru Okada (main character) and May (the cheerfully morbid teen, she's pretty epic) and Cinnamon Alaska (the man who doesn't speak, seems like the perfect guy, eh?)
Not-so-Favorite Character(s):
Noboru Wataya and Boris the manskinner (I wonder why...)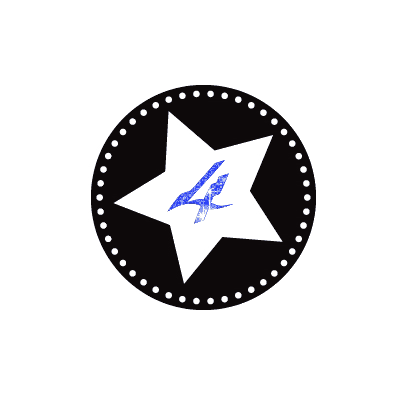 ========================
<3CR