Length: 2 hrs & 17 mins
Released: November 9th, 2012
Genre: Drama, Historical, Historical Romance
Rating: R
Directed By: Nikolaj Arcel
Where I Got It: Netflix
SUMMARY:
A ROYAL AFFAIR is the true story of an ordinary man who wins the queen's heart and starts a revolution. Centering on the intriguing love triangle between the ever more insane Danish King Christian VII, the royal physician who is a man of enlightenment and idealism Struensee and the young but strong Queen Caroline Mathilda, A ROYAL AFFAIR is the gripping tale of brave idealists who risk everything in their pursuit of freedom for their people
CAST:
Johann Friedrich Struensee - Mads Mikkelsen
Queen Caroline - Alicia Vikander
King Christian VII - Mikkel Boe

Følsgaard
Juliane Marie - Trine Dyrholm
Guldberg - David Denick
TRAILER:
This was meant to be posted yesterday, but I dropped the ball. >.< Oh well.
Such a good movie. I have no idea even where to begin, so I think I shall divide and conquer this review:
The Good
-I loved how they kept it in the language that would have been used.
-They also all had the accents of the area and of each characters accent (ie, Johann had a German one, while Caroline had an English one) made it seem more realistic.
-The acting was pretty good. Especially Queen Caroline and that crazy husband of hers, Christian. That guy was good!
-The story had me glued and I couldn't look away. I had no idea what to expect (because I never heard of Queen Caroline's story)
-The costumes were fabulous! *applauds*
The Bad and the Ugly
-It seemed a little choppy.
-I didn't like how they started out...I wish they kept the mystery of what was going to happen. Meh. >.>
-I did not like the guy who played Johann. He seemed really old (not to judge old people) for the part he was suppose to be playing. Plus, he had one emotion; his face lacked emotion. Gah. It was like watching Kristen Stewart all over again!
-The ending made me cry!
Conclusion
Great movie. I simply was glued to the screen and I felt so connected to Caroline and I felt so bad for her. Yes, she cheated on her husband...but so did he! I don't get why it's a crime for women and it's perfectly alright for the man. Makes no sense to me. *sighs* Oh well...
But yes...I adored this movie. The acting was good (besides for unemotional Mr. Johann) and the screenwriting was great. The costumes made me drool and reminded me on how much a ADORE that time period. I wish we could wear stuff like that again. A dream that will never be. It did seem choppy at a couple points and I hated how they laid out the movie. It ruined the ending for me, but still made me curious to see how it all went down. Like normal, I did my research after the movie and I'm ashamed I never heard of this story before. And I call myself a historian.....*facepalm*. In the end, I would recommend this to those that love dramas and historical movies. It was a lot of fun and I highly adored it. I shall stamp this with 4 stars.
Would I re-watch?: Yes I would.
Favorite Character(s):
Queen Caroline
Not-so Favorite Character(s):
Juliane (grrr) & Brandt (he annoyed me)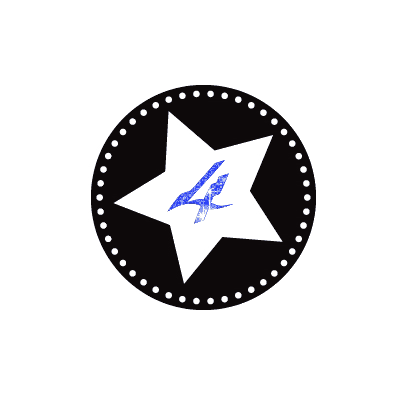 *CaroleRae*