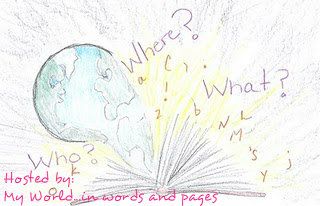 A weekly meme created by Melissa over at My World in Words & Pages. You share just a bit about where you are, who you are with, and what is happening in your current read. Be careful not share any major spoilers.
I'm embarassed because I am SLOWLY making it through this book and I've been reading it for a week now. *hides under rock* Anyways I'm currently reading The Colonel's Lady by Laura Frantz.
I am with
Roxanna
in
Fort Endeavor in Kentucky during the 18th century and its Christmas.
She is
waiting for her father to come back to the fort after a little military "fun" catching "redskins" and "redcoats". The soldiers are just coming home and they don't look to happy.....
================================
<3CaroleRae